Future Love

A project looking to make comment on the gamification and heavily digitised dating experiences which exist at present, and what the future of this might look like.
How much will we let data and algorithms engineer our love lives?
Outcomes include:
Scratchcard date pack
Gameplay Manual
Desirability Results receipt
Vending machine promo video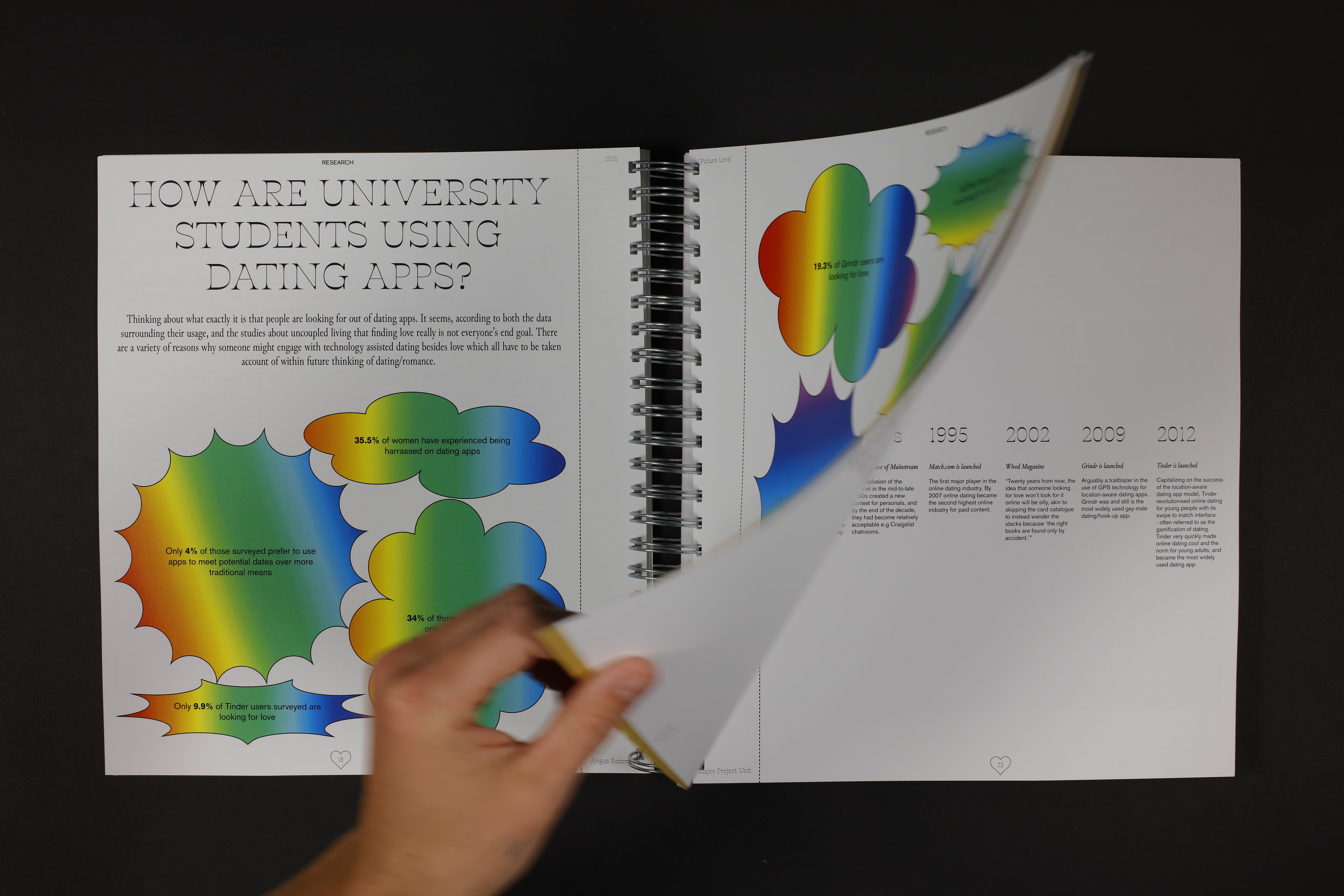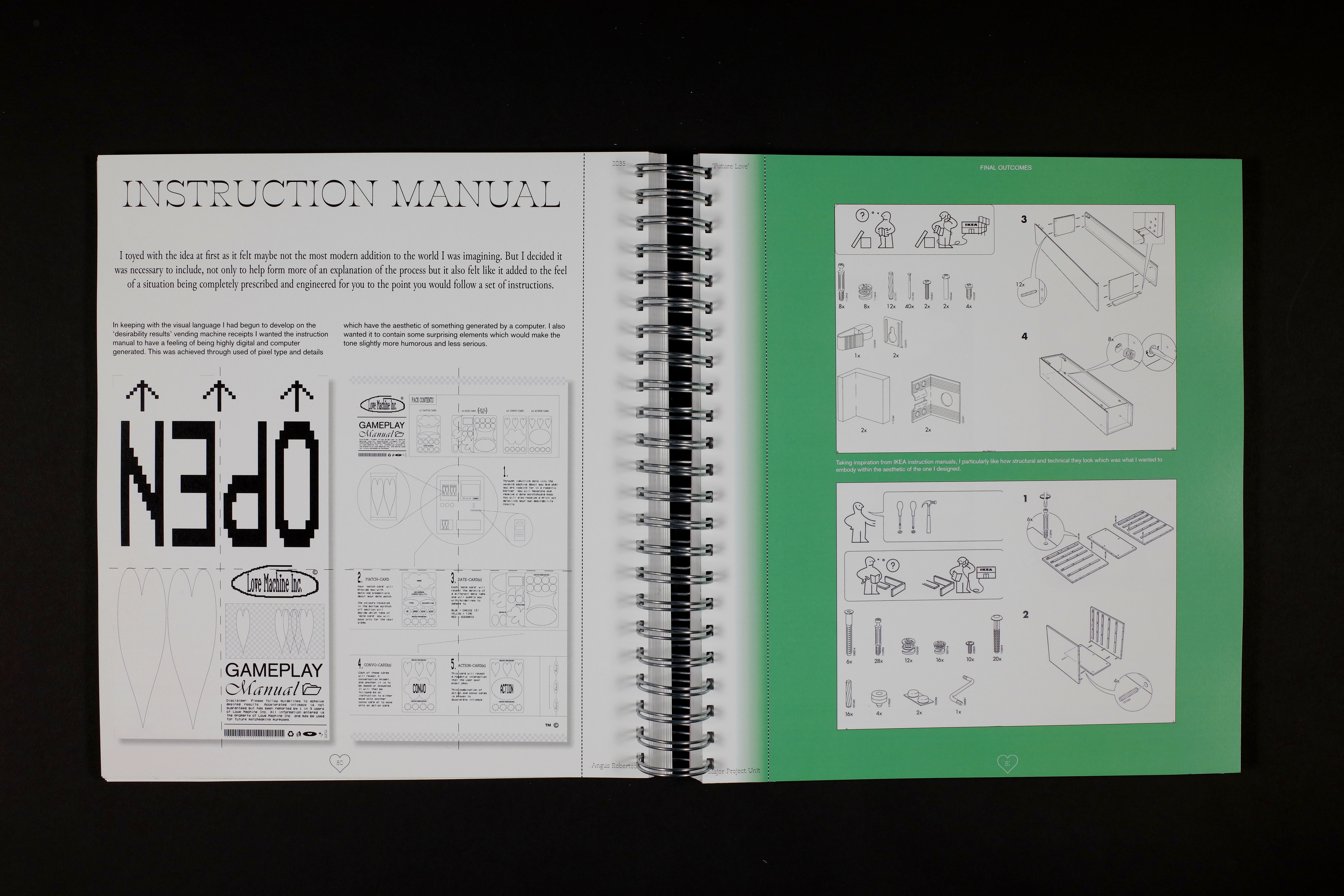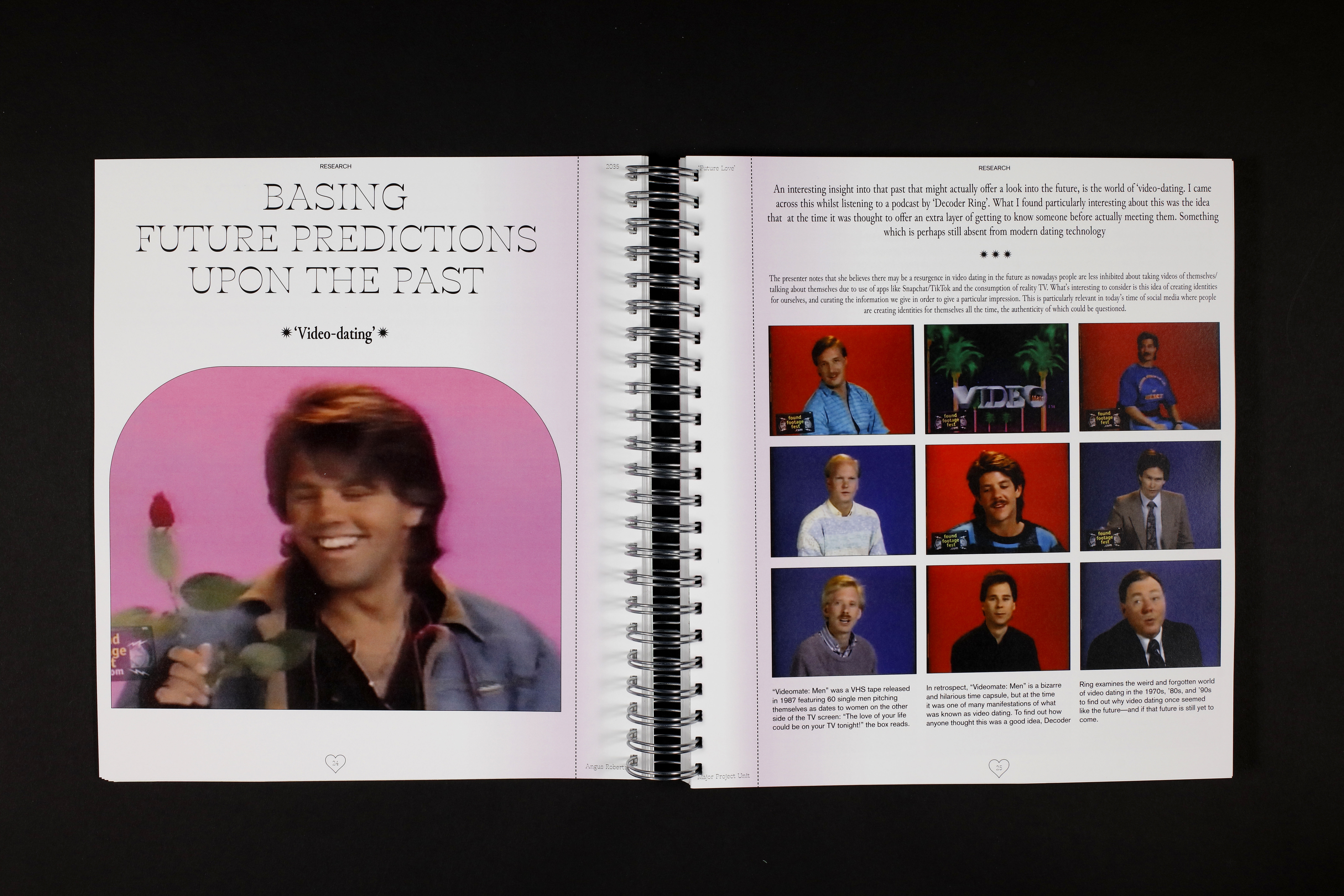 'The Moon Under Water'

George Orwell wrote an essay for the Evening Standard in 1946 titled "The Moon Under Water", in which he described a fictional pub that existed in his imagination. What he saw to be the perfect image of what a pub should be. This piece takes on a whole new meaning when viewed through the lens of lockdown-Britain and what remains of its 'pub culture'.
This publication is a look at Britain's, at times unusual, relationship with Pubs and what that looks like in the current climate.
Handmade 180 x 270mm 44 pg. hard back cloth-bound book with recessed image front cover and digital printed sleeve.
Editorial Design/Photography/Documentary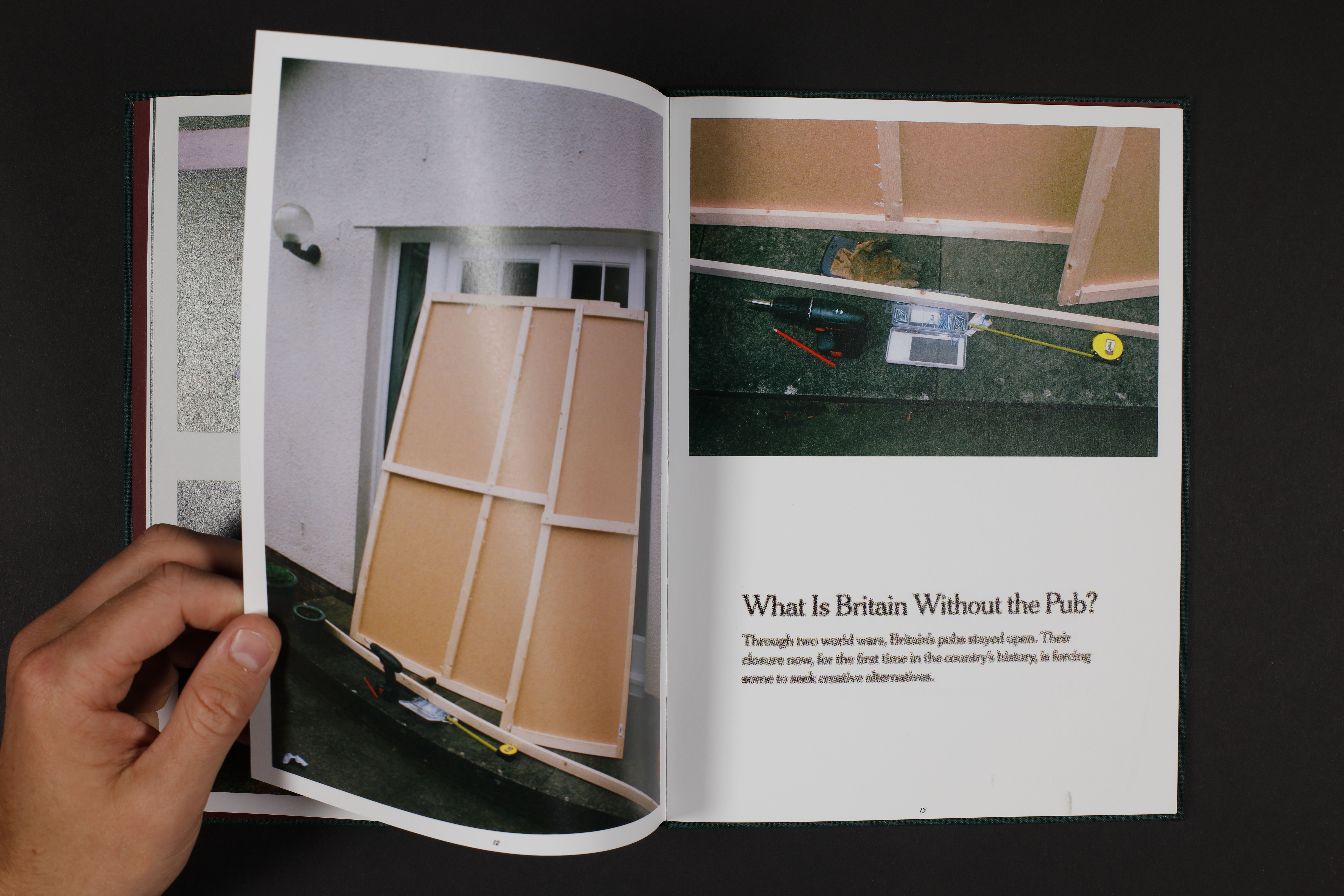 Undergraduate Thesis


"Othering within an already othered community: an examination of toxic masculinity within gay-male online dating app 'Grindr' - is there a hope for Kindr?"

The book design seeks to demonstrate the way that masculinity and femminity are often at odds with one another within the identities of gay men.

Hard-case leather bound with hot foil debossed title.



Editorial Design/Academic Writing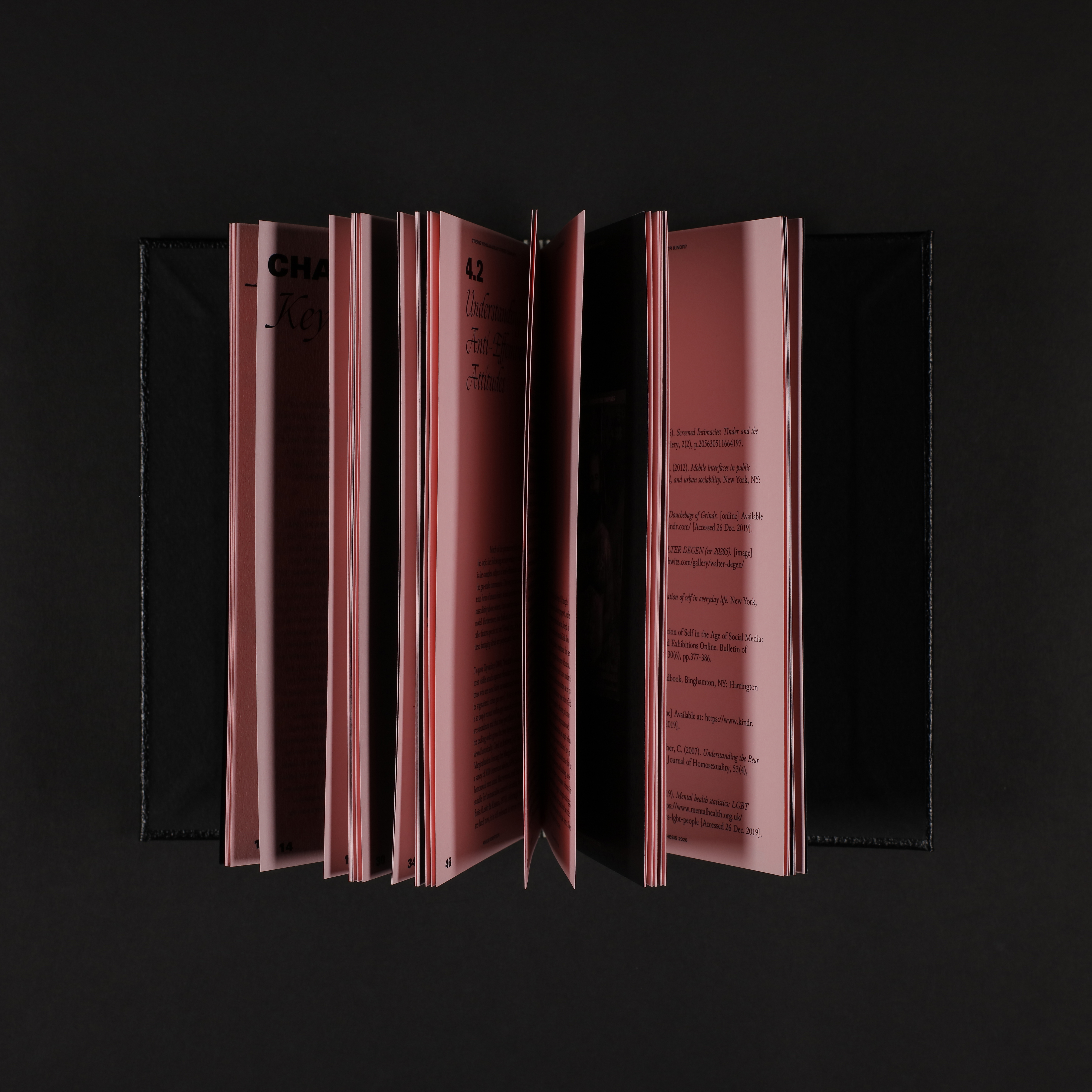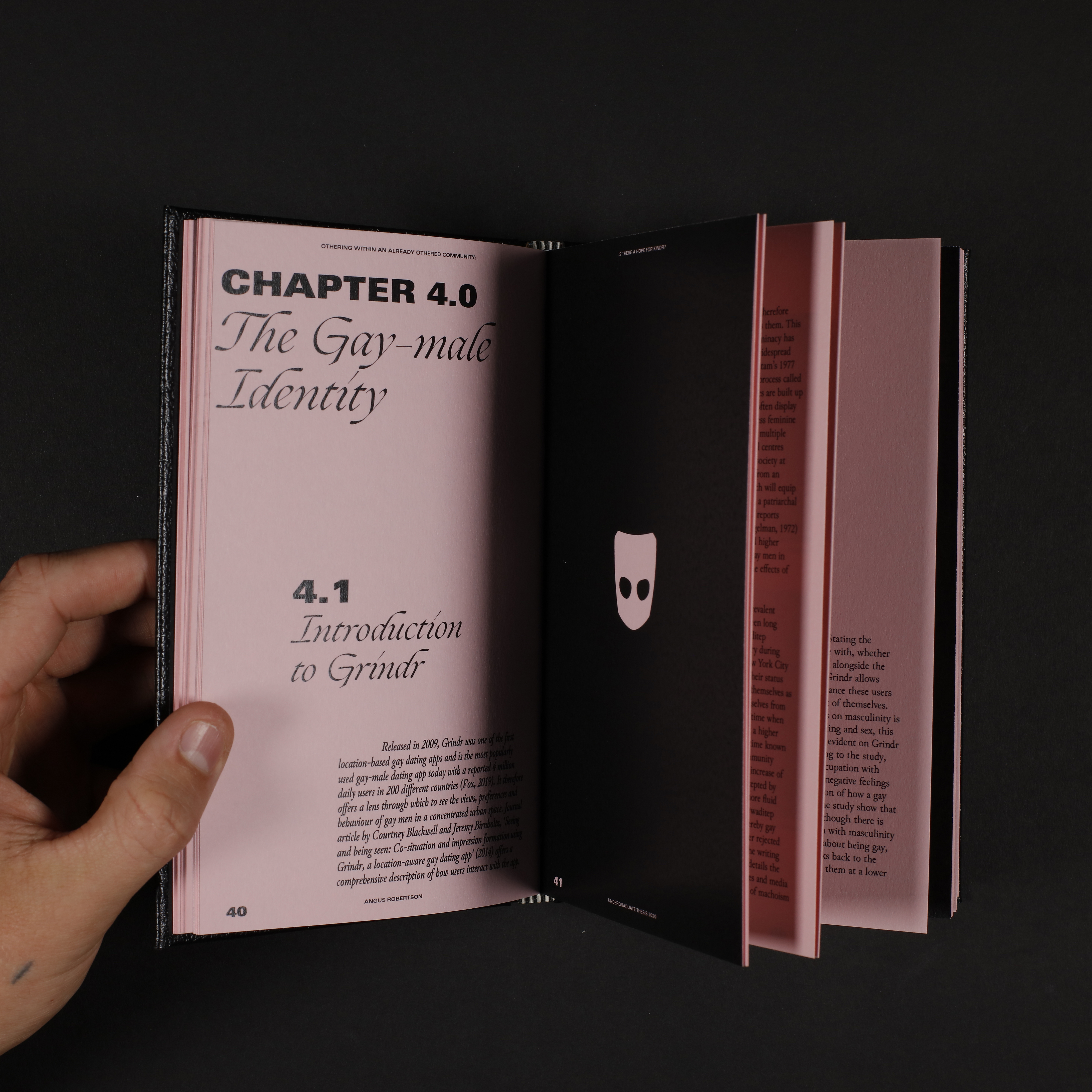 'Liverpool Street in the Rain'

An experiment with creating a kinetic poster to the sound of Mall Grab's 'Liverpool Street in the Rain' - playing with the way sound could be represented in an abstract manner, in partiuclar representing the mechanics of sound in electronic music.
Animation/Illustration
MS Paint Mono


Initially an investigation into open-source typography - this project looked to push the boundaries of collaboration by creating a system through which a typeface could be designed by anyone using only Microsoft Paint as their tool.

Culminated as; a submissions website, a perfect bound flip-book of entries, and a 2-colour screenprinted type specimen.

Typography/Print/Speculative Design